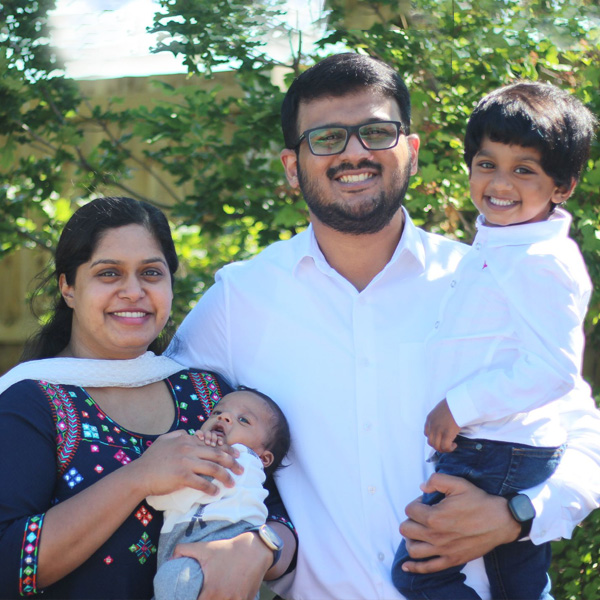 Pastor Prince Prayson is the founder and Senior Pastor of Tabernacle Pentecostal Church, a church that began in 2015 with a big vision for Wales. Pr. Prince is a passionate communicator of the gospel who is committed to do his best to the church and the community wholeheartedly. He graduated with a BE in Electronics and Telecommunications Engineering from Sathyabama University, Chennai, India and has a Masters in Mobile and Satellite Communication from the University of South Wales. He is currently pursuing his MDiv from Houston Bible Seminary.
 He is the husband to Jeslin and the Father to two little handsome boys, Ezra and Ezekiel. He is an ordained minister and at the same time working on full-time as a Civil Servant.
 "Being confident of this very thing, that he which hath begun a good work in you will perform it until the day of Jesus Christ."  – Philippians 1:6
I am extremely delighted and consider it a privilege to serve God among a Jesus centred community. I have witnessed the work of the Holy Spirit tremendously within the church in the past few years. I initially moved to the UK to pursue my postgraduation but clearly God planned for things to happen differently. The Almighty God entrusted me to start a Tuesday fellowship which is now a church with a passion to spread the Gospel truth.
There are many behind the scenes who prayed earnestly and it is also their efforts combined with the grace of God that today Tabernacle Pentecostal Church is able to minister God's word to people from different cultures and generations. I am also pleased to witness God's work in this blessed land which reminds me each day to "Pray, Preach and Practice" for the harvest is plenty but the workers are few.
I would like to take this opportunity to invite you to be a partaker of this vision. Let us work together and help many to become a part of the kingdom of God.
In Christ,
Prince Prayson
(Senior Pastor)